Video
alarm_on4 weeks ago
Stranger Things Season 4: Everything You Need To Know About Vecna, Explained
Stranger Things is finally back with Season 4 of the Netflix show. However, the latest season will be split into two parts, with the first seven episodes arriving on May 27. In those seven episodes, everything is a bit upside down--pun intended--as the friends from Hawkins are pitted against a brand-new villain.
alarm_on4 weeks ago
Lord Of The Rings: Heroes Of Middle-earth set to release in May
EA and Capital Games are set to release their highly anticipated turn-based strategy RPG, The Lord of the Rings: Heroes of Middle-earth, on mobile devices, starting May 10. Get ready to embark on an epic journey through Middle-earth as you lead your team of heroes into battle against the forces of darkness. Mark your calendars for May 10 and prepare for an adventure like no other.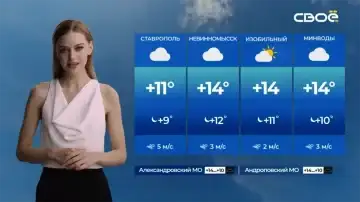 alarm_on4 weeks ago
Russian TV channel unveils AI weather girl
Recently, Svoye TV, a local television channel in Russia, premiered its new program, 'Future Forecast', featuring an AI weather presenter named Snezhana Tumanova.