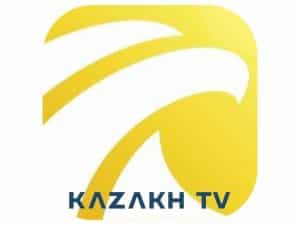 Kazakstan TV is a channel broadcast from Kazakhstan. You can watch Kazakstan TV online free through our website every time and everywhere.
Latest updated 2 years ago
Kazakstan TV is a channel broadcast online free from Kazakhstan TV channels
Everything you want to know about Kazakhstan and Central Asia is here. KAZAKH TV is a national satellite television channel in Kazakhstan.
It is a part of the Khabar Agency, one of the country's largest media holding.
It features a range of media content, including drama series, feature films, documentaries, culture, history and travel programs, and news in the Kazakh, Russian, English, Kyrgyz, Uzbek languages.
KAZAKH TV is the first national satellite television channel of the Republic of Kazakhstan. It is part of the structure of JSC 'Agency 'Khabar' -one of the largest media holdings of the country.
The channel is available for viewers from 118 countries, 4 continents through the HotBird 13B, Galaxy 19, and AsiaSat 5 satellites. Channel content is 100% domestic production. The total audience of KAZAKH TV currently is more than 300 million viewers. The programs of the channel are presented in several thematic areas and cover such spheres as culture, traditions, history, tourism, and investment opportunities in Kazakhstan.
The channel began broadcasting on October 25, 2002, under the name 'Caspionet'. Taking the course to promote the country's image, on September 1, 2012, the channel was renamed to 'Kazakh TV'. In October 2016 after the merger of the content of the channels 'Kazakh TV' and 'Bilim Zhane Madeniet', the channel continued broadcasting under the single brand KAZAKH TV.
Since November 16, 2017, KAZAKH TV channel has switched to a new format – a multi-channel broadcast in Kazakh, Russian and English languages. Beginning from May 1st, 2018, in addition to the three existing language lines, Kyrgyz language has been added.
The multichannel signal allows each digital TV subscriber to select a preferred 100% broadcast in each of the listed languages. The new format allows the channel to be available for viewing around the clock in Kazakhstan and abroad.
Full English soundtrack will allow the channel to expand to a foreign audience and more effectively acquaint the world with our unique country, its culture, history, tourism, and investment attractiveness.
How to watch live streaming on high quality?
Live stream quality depends on your internet speed if it freezes on low quality check your internet speed and reset your router it might help to watch Kazakstan TV live streaming.
How to watch Kazakstan TV live stream on the mobile?
All you have to do is select your favorite channel and press the play button. Our website is compatible with all devices, you can watch live streams on Mobile phones, Tablets, and Smart TV.
Attention:
Due to differences in connectivity, there may be times when the live feed or live score does not update quickly; please refresh the page if you experience any issues.
This webcast is delayed slightly from the televised broadcast, up to approximately 60 seconds, depending upon your internet connection speed and computer configuration. Please keep this in mind when calling in with requests.
We will always try to update this tv channel so that you can watch comfortably. We re-publish content from third-party television stations, sometimes susceptible to interference from television broadcast sources that we take to be embedded in this page.