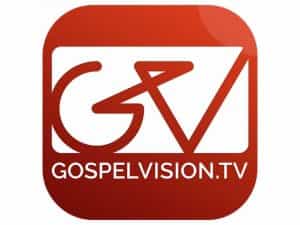 Gospel Vision TV is a great TV channel in Sri Lanka. You can watch Gospel Vision TV online for free anytime, anywhere on any of your devices of choice. Let's enjoy the channel!
Stay connected and informed with the latest breaking news and programming from Sri Lanka and around the world with Gospel Vision TV. Whether you're looking to catch up on the latest stories, clips, or programs from your favorite shows, or need up-to-the-minute coverage of breaking news, Gospel Vision TV has you covered. With live streaming and in-depth reporting, you'll be able to stay informed about the events and stories that matter most to you, no matter where you are in the world. Don't miss out on the news and stories that are shaping our world.
Gospel Vision, the pioneer Christian television channel in Sri Lanka, operates under the banner of Zoe Life Ministries and is committed to the vision entrusted to it by the living God - a God who cares for the nations of the world as much as He does for each individual. As people belonging to God's great family and who have experienced the love of our Father God. It is our privilege and honour to share this good news with all the world.
Therefore, it is our passion to take the Gospel with its power to bring hope in a world riddled with pain, purpose in every life without meaning and joy in every situation where there is nothing but sorrow, to the uttermost parts of this earth, in our quest to 'reach the unreached'
We believe that God is the strength of our hearts and His Word is life – the zoe, abundant life. We are certain that one could never have 'enough' of the Word of God for in it is the power of transformation and it is our desire to see every believer powerfully impacted by the Word. To this end, we telecast systematic preaching of local and foreign preachers, Biblical answers for healthy living, secrets to financial freedom, praise and worship, live talk-shows, kids and teens programmes, women's hour etc. among others, with a view to making the Gospel accessible to people from all walks of life. As such, we are committed to 'preach the Word of God and to equip and build up the saints'.
We have further been bestowed the honour of hosting many great servants of God from highly acclaimed churches both locally and internationally and are thus striving towards our goal of 'bringing unity and oneness to the body of Christ'.
"It is our privilege and honour to share this good news with all the world"
The vision of our ministry is to preach the undiluted word of God, bringing unity among the body of Christ and equip and train the body of Christ.
We want to thank you our dear viewers for making Gospel Vision TV what it is today, Every prayer and financial support you have sown towards the fulfillment of the vision of God for this ministry. We pray and bless you with every blessing and thank you from the depth of our hearts for all your support.
As 2018 has begun, we've lots in store for you… await the new line ups with vibrant anointed men and women of God preaching and teaching God's word with power.
We don't know much about them, but we're sure Gospel Vision TV is a great Sri Lankan TV channel.
How to watch live streaming on high quality?
Live stream quality depends on your internet speed if it freezes on low quality check your internet speed and reset your router it might help to watch Gospel Vision TV live streaming.
How to watch Gospel Vision TV live stream on the mobile?
All you have to do is select your favorite channel and press the play button. Our website is compatible with all devices, you can watch live streams on Mobile phones, Tablets, and Smart TV.
Attention:
Due to differences in connectivity, there may be times when the live feed or live score does not update quickly; please refresh the page if you experience any issues.
This webcast is delayed slightly from the televised broadcast, up to approximately 60 seconds, depending upon your internet connection speed and computer configuration. Please keep this in mind when calling in with requests.
We will always try to update this tv channel so that you can watch comfortably. We re-publish content from third-party television stations, sometimes susceptible to interference from television broadcast sources that we take to be embedded in this page.