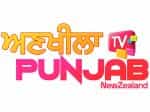 Ankhila Punjab TV is a channel broadcast from India. You can watch Ankhila Punjab TV online for free through our website every time and everywhere.
Latest updated 4 years ago
Ankhila Punjab TV is a channel broadcast online for free from India TV channels
ANKHILA PUNJAB TV (NZ) is a premium quality 24X7 Punjabi television channel with programming focused on quality news, current affairs, business, entertainment, religion, culture, and education about Punjab and the Punjabi community in NEW ZEALAND.
Fair and Fearless news, engaging talk shows on current affairs, the prime debate on politics and business subjects, community happenings, including the live broadcast of mega-events from all over NEW ZEALAND. ANKHILA PUNJAB TV (NZ) also brings to its audience rich content from fields of entertainment, music, film industry, religion, and culture.
The content is created keeping in mind the needs of old and young, men and women, modern and traditional, spiritual and trendy generations that is unmatched on Punjabi television.