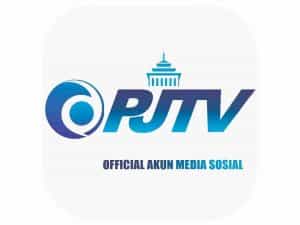 Parijz van Java TV is a channel broadcast from Indonesia. You can watch Parijz van Java TV online free through our website every time and everywhere.
Latest updated 3 years ago
Parijz van Java TV is a channel broadcast online free from Indonesia TV channels
Get breaking Indonesia and world news or catch up with the latest stories, clips, and programs from your favorite shows. The "Parijz van Java TV" brings you breaking news coverage and live streaming from Parijz van Java TV live will help you stay up to date on the events shaping on around the world.
Sunda Kiwari TV (commonly abbreviated as PJTV) is a local private television station in Bandung, West Java. Many programs are in Sundanese, but PJTV also is aired in Indonesian. PJTV consists of news, local culture, comedy, and quiz. PJTV is on from 06.00 am until 12.00 am. PJTV is sistered with Jawa Televisi.
In the city of Bandung in March 2005, PT. ESA Visual Padjadjaran Tivi as a legal entity Private Broadcasting Institution organizing television broadcasting services based on local stations in Bandung, West Java. 
Later called PJTV, as local television in Bandung - West Java which focuses on the interests and desires of viewers in Bandung in particular and West Java Generally, it has become the determination of its founders that PJTV as a broadcasting institution remains faithful in principle in carrying out its functions to be independent, objective, honest and able to participate in community empowerment efforts in West Java.