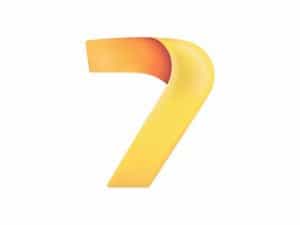 Canal 7 Jujuy is a channel broadcast from Argentina. You can watch Canal 7 Jujuy online free through our website every time and everywhere.
Latest updated 3 years ago
Canal 7 Jujuy is a channel broadcast online free from Argentina TV channels
Get breaking Argentina and world news or catch up with the latest stories, clips, and programs from your favorite shows. The "Canal 7 Jujuy" brings you breaking news coverage and live streaming from Canal 7 Jujuy live will help you stay up to date on the events shaping on around the world.
Somos Jujuy es un nuevo espacio digital creado para difundir y dar a conocer todas las noticias y novedades que acontecen en la provincia de Jujuy. Un diario objetivo con información al instante, de índole local, nacional e internacional.
Canal 7 de Jujuy, es un canal de televisión abierta argentino que transmite desde San Salvador de Jujuy para la provincia de Jujuy. Es propiedad de Radio Visión Jujuy S.A. y su programación consiste en reemisiones de la cadena Telefe, así como producciones locales. La sede transmisora se encuentra emplazada en la calle Dr. Horacio Guzmán 496 y Paraguay, en la capital jujeña.

Historia

En 1961, por medio de la resolución n°54-SC de la Secretaría de Estado de Comunicaciones de Argentina se convoca a un concurso público para la concesión de licencias de emisoras de televisión de distintas localidades, entre ellas la ciudad de San Salvador de Jujuy.

El 31 de octubre de 1963 se funda normalmente la sociedad anónima Radio Visión Jujuy tras recibir la licencia para la puesta en funcionamiento de LW 80 TV Canal 7 de San Salvador de Jujuy. Ángel Leonor Marciani fue designado como presidente del directorio y Fernando Pérez Paz como director del canal. Otros de los socios iniciales fueron Alberto Ricciardi y Carlos Quevedo Cornejo.

El 30 de abril de 1966 comienzan las transmisiones regulares de Televisora 23 de Agosto Canal 7. Gran parte del material audiovisual es comprado a Proartel, propietaria de Canal 13 de Buenos Aires y vinculada a CBS-TimeLife y a Goar Mestre.

El 30 de marzo de 1972, la señal de Canal 7 llega a pequeños poblados del noreste de la provincia de Salta.

El 10 de octubre de 1979 se firma un contrato entre Radio Visión Jujuy S.A. y el gobierno provincial por el cual Canal 7 adquiere $ 497 920 345 a cambio de ceder espacios televisivos destinados a campañas por 3 años.

En 1980, Radio Visión Jujuy S.A., instala antenas repetidoras con aportes de la dictadura para cubrir a la Quebrada de Humahuaca y la Puna jujeña para llegar a La Quiaca.

El 11 de octubre del mismo año, Canal 7 comienza a transmitir a color de forma oficial.

En 1984, la ley provincial n° 4115 declaró "de interés provincial al servicio de televisión y comunicación en general para toda la provincia".

Hasta 1986, LW 80 TV Canal 7 es la única señal local de Jujuy, ya que en la zona no estaba lo suficientemente desarrollado los circuitos cerrados.

En diciembre de 1989, Televisión Federal S.A. se hace cargo de LS 84 TV Canal 11 de Buenos Aires. La sociedad es integrada por emisoras provinciales, entre ellas Canal 7 de San Salvador de Jujuy. A partir de entonces se reduce la programación local, ya que cada señal debe pagar US$ 125 000 por mes durante 5 años a cambio de contenidos de Telefe.

En 1996, Miguel Valdéz Cánepa, responsable de la grilla de programación del canal durante gran parte de la historia, se retira de Radio Visión Jujuy S.A., sostenido que ya no hay material para programar, dado que la emisora se ha convertido en reproductivista de la programación de Telefe.

El 1° de mayo de 2011, Canal 7 comienza sus transmisiones en televisión digital terrestre.

En 2016, empezaron las transmisiones en alta definición, también conocido como "Canal 7 HD".

Desde el 15 de noviembre de 2018 hasta la actualidad, se agregó a la grilla de DirecTV (canal 133).
How to watch live streaming on high quality?
Live stream quality depends on your internet speed if it freezes on low quality check your internet speed and reset your router it might help to watch Canal 7 Jujuy live streaming.
How to watch Canal 7 Jujuy live stream on the mobile?
All you have to do is select your favorite channel and press the play button. Our website is compatible with all devices, you can watch live streams on Mobile phones, Tablets, and Smart TV.
Attention:
Due to differences in connectivity, there may be times when the live feed or live score does not update quickly; please refresh the page if you experience any issues.
This webcast is delayed slightly from the televised broadcast, up to approximately 60 seconds, depending upon your internet connection speed and computer configuration. Please keep this in mind when calling in with requests.
We will always try to update this tv channel so that you can watch comfortably. We re-publish content from third-party television stations, sometimes susceptible to interference from television broadcast sources that we take to be embedded in this page.