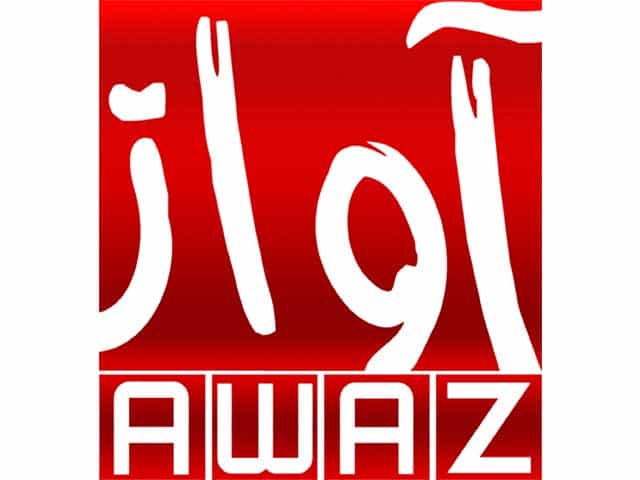 Awaz TV News: a Pakistan TV channel
Stay connected and informed with the latest breaking news and programming from Pakistan and around the world with Awaz TV News. Whether you're looking to catch up on the latest stories, clips, or programs from your favorite shows, or need up-to-the-minute coverage of breaking news, Awaz TV News has you covered. With live streaming and in-depth reporting, you'll be able to stay informed about the events and stories that matter most to you, no matter where you are in the world. Don't miss out on the news and stories that are shaping our world.
Goal & Vision

Awaz's primary goal is to create greater value for our viewers, employees, and society. We strive to be a  driving force in creating a different source of media entertainment and simplifying information.

At  Awaz, we  see  how  media benefits  people's   lives  everyday and  realizes  the  important  role  of  media   industry   in  socio economic  development.

Awaz will  allow people to  stay in touch  with day to day Regional, National  and  International  affairs  along  with  excellent   family entertainment. We  will educate  related societies in the fields  of  Technical  Education, Law, Social Responsibilities, and Basic Health.

We  will  be  presenting  true  culture  of Sindh  around  the  globe and  Awaz will  be the real face of a common  Sindhi  man. The distribution  of  our  programs  (Information 40%  and Entertainment 60%) will allow us to play major role in the development of related communities.

We are committed to providing high-quality information and entertainment programs keeping in view regional culture and norms.  Therefore,  we have designed our programs both demographically and geographically to make it as easy to understand as possible.

Awaz will be a source of employment directly to more than 500  people and indirectly to around 800 people.

Awaz will play a major role to inform and educate a common man through its various means which ultimately will result in positive effects of socio-economic developments.
Disclaimer: LiveTV is a completely legal platform that provides links to other websites on the Internet which allow embedded features like YouTube, Twitch, Dailymotion, and more. We do not host or upload any video or media files on our platform. LiveTV is not responsible for the legality of the content available on other linked sites. In case of any legal issues, we recommend that you contact the appropriate media file owners/hosters directly.