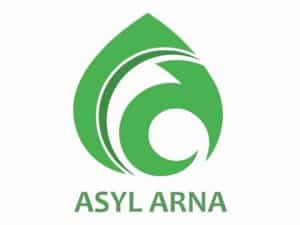 Asyl Arna is a channel broadcast from Kazakhstan. You can watch Asyl Arna online free through our website every time and everywhere.
Asyl Arna is a channel broadcast online free from Kazakhstan TV channels
The purpose of the TV channel is to convey to the audience the values ​​of our noble religion, which promotes peace and tolerance, kindness, and the principles of our traditional religion, intertwined with our national identity and customs. Propagation of national and universal moral values, moral foundations based on Muslim principles.
Spiritual and educational TV channel "Asyl Arna" was established in September 2007 as a studio with the direct support of the Spiritual Administration of Muslims of Kazakhstan, the Ministry of Justice of the Republic of Kazakhstan. In June 2008, it was registered as a Mass Media (Certificate № 9467-E) in the Committee on Information and Archives of the Ministry of Culture and Information of the Republic of Kazakhstan.
Initially, the channel distributed its products in Almaty and Almaty region through cable systems such as "Alma TV", "Secatel", "Digital TV", "ICON", etc. Today, the channel's information is distributed throughout the Republic of Kazakhstan through all cable and digital networks, a free package of the domestic satellite network OTAU TV, and is available online 24 hours a day.
In September 2013, for the first time in the country's history, Asyl Arna broadcast live from Mecca every day during the Hajj season. And it is still a good event. In July 2015, a tripartite memorandum was signed between the Committee for Religious Affairs of the Ministry of Culture and Sports of the Republic of Kazakhstan, the DBK, and the Asyl Arna TV channel. Today, the three parties are working together.
Today, the staff of the channel offers its viewers a series of educational and educational programs and a series of feature and documentary films, which has achieved great success in creating videos covering various social topics.
Broadcasts are in two languages: Kazakh and Russian.