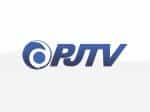 PJTV Bandung is a channel broadcast from Indonesia. You can watch PJTV Bandung online free through our website every time and everywhere.
Last updated 5 months ago
PJTV Bandung is a channel broadcast online free from Indonesia TV channels
Parijz van Java TV (PJTV, formerly called SKTV) is one of the local television stations in Bandung. Founded in 2005 in Bandung with a 3 KW transmitter. Supported by young and creative human resources who have the same vision until now PJTV has become an existing television station in the city of Bandung and its surroundings. This television station is a member of the Java Pos TV network.