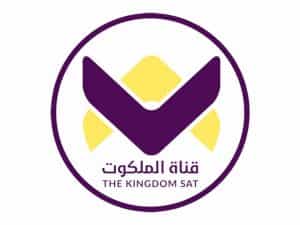 Malakoot Sat is a channel broadcast from Egypt. You can watch Malakoot Sat online for free through our website every time and everywhere.
Latest updated 3 years ago
Malakoot Sat is a channel broadcast online for free from Egypt TV channels
Get breaking Egypt and world news or catch up with the latest stories, clips, and programs from your favorite shows. The "Malakoot Sat" brings you breaking news coverage and live streaming from Malakoot Sat live will help you stay up to date on the events shaping on around the world.
OUR FOUNDER
In 2009 Dr. Youssef founded THE KINGDOM SAT to present the best of biblical teaching from both the East and West, and to fulfill the vision God had given him: to reach the lost and support the saints in ministering to those in the Middle East and North Africa. 
Even before his birth, it was evident that God had a vision for Michael Amerhom Youssef. In spite of the doctors' recommendation to terminate the at-risk pregnancy, his parents chose life after God intervened by sending the family pastor to reassure them that this child would be "born to serve the Lord". His mother gave birth and lived to see Michael surrender his life to the Lord in 1964 at the age of 16. 
Dr. Michael Youssef was born in Egypt and lived in Lebanon and Australia before coming to the United States. He holds degrees from Moore College in Sydney, Australia, and Fuller Theological Seminary in California. Dr Youssef also holds a Ph.D. in social anthropology from Emory University. 
Dr. Youssef founded The Church of the Apostles in 1987 with fewer than 40 adults and with the mission to "equip the saints and seek the lost." The church has since grown to over 3000. This church on a hill was the launching pad for Leading The Way's international ministry and its programs are now translated in more than 26 languages.
KINGDOM SAT
Serving the most spiritually needy in the world
THE KINGDOM SAT, which is known in the Arab world as AL MALAKOOT SAT, is a satellite television channel launched in 2009 to broadcast the Good News to one of most spiritually hungry parts of the world. 
This unique channel is making biblical truth available to more than 160 million homes throughout the Arab world, Europe, and Arabic-speaking populations worldwide. 
In addition to Dr. Youssef 's television programs that are translated into Arabic and French, THE KINGDOM SAT offers Bible-based programs from leading teachers and pastors from both the west and the east. These are edited, translated and used as effective programs for an Arab audience.
OUR MISSION AND VALUES
We exist to proclaim the power of God's kingdom, uplift the believers and reach the lost through biblically-based teaching programs 
Our Core Values:
Know, follow, and present Christ as our example
Be authentic and creative just like our Creator
Offer biblical and practical teaching that is relevant to our daily life
Respect the culture of our viewers 
Value partnerships with others
Present the best from the East and the West
Serve the neediest, especially those in the Middle East and North Africa
How to watch live streaming on high quality?
Live stream quality depends on your internet speed if it freezes on low quality check your internet speed and reset your router it might help to watch Malakoot Sat live streaming.
How to watch Malakoot Sat live stream on the mobile?
All you have to do is select your favorite channel and press the play button. Our website is compatible with all devices, you can watch live streams on Mobile phones, Tablets, and Smart TV.
Attention:
Due to differences in connectivity, there may be times when the live feed or live score does not update quickly; please refresh the page if you experience any issues.
This webcast is delayed slightly from the televised broadcast, up to approximately 60 seconds, depending upon your internet connection speed and computer configuration. Please keep this in mind when calling in with requests.
We will always try to update this tv channel so that you can watch comfortably. We re-publish content from third-party television stations, sometimes susceptible to interference from television broadcast sources that we take to be embedded in this page.