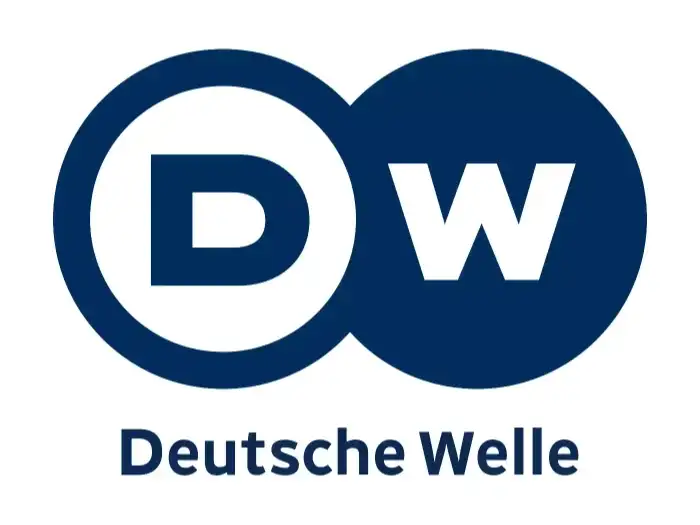 DW TV: a Germany TV channel
Watch Germany's international news channel, Deutsche Welle, with its English channel. Keep up with international news and updates from Europe and Germany.
DW Live provides world news and current affairs from the heart of Europe across the globe. DW English is the flagship channel for Germany's international audience. DW News is a global English-language news and information channel from the German international broadcaster Deutsche Welle (DW).
Deutsche Welle at a glance
Our Mission: Deutsche Welle is Germany's international broadcaster. We convey a comprehensive image of Germany, report events and developments, and incorporate German and other perspectives in a journalistically independent manner. By doing so we promote understanding between cultures and peoples. We simultaneously also provide access to the German language. 
Our Programming: We carry out our legal mandate through television, radio, and the internet. DW stands for in-depth and reliable information in 30 languages, with TV in English, German, Spanish and Arabic. Our flagship is the 24-hour English language TV channel which is available almost everywhere in the world.
Our Audiences: We reach out especially to international decision makers, to people who have or will have an influence on opinion making. In authoritarian states, we turn to those who engage themselves for democracy, civil liberties, and progress. Our German programs are also directed toward German speakers abroad and those who teach or want to learn German. DW reaches more than 160 million people on a weekly basis. DW – Made for minds. That's our claim. 
Our Distribution: We rely on a satellite network, on our roughly 5,000 partner stations, on the internet, and on mobile distribution. The new DW app offers online content according to user preferences. We keep broadcasting through the short wave, for instance in Africa and parts of Asia, where this form of communication still reaches many people.
Our DW Akademie: We pass on our knowledge. For over 50 years, we have promoted media development around the world and professionalized media makers and managers. Sustainable media promotion is the guiding theme of DW Akademie. This includes intercultural media training. 
Our Organization: Deutsche Welle is organized as a public broadcaster and is financed by federal tax resources. Peter Limbourg is DW's director general. Around 1,500 employees and nearly as many freelancers from 60 countries work at DW's headquarters in Bonn and the main studio in Berlin.
Looking to watch live streams in high quality?
The quality of live streaming largely depends on your internet speed. If the stream freezes on low quality, check your internet speed and reset your router. This may help improve your experience of watching DW TV live stream.
To watch DW TV live stream on mobile?
Simply select your favorite channel and hit the play button. Our website is compatible with all devices, including mobile phones, tablets, and smart TVs.
Attention:
Please note that due to differences in connectivity, there may be times when the live feed or live score does not update quickly. In such cases, please refresh the page to resolve the issue.
Additionally, this webcast may be delayed by up to approximately 60 seconds from the televised broadcast, depending upon your internet connection speed and computer configuration. Please keep this in mind when calling in with requests.
We strive to ensure that you can watch your favorite shows comfortably. We republish content from third-party television stations that may sometimes be susceptible to interference from television broadcast sources, which we embed in this page. We will always try to update this TV channel to provide the best viewing experience for you.
Disclaimer: LiveTV is a completely legal platform that provides links to other websites on the Internet which allow embedded features like YouTube, Twitch, Dailymotion, and more. We do not host or upload any video or media files on our platform. LiveTV is not responsible for the legality of the content available on other linked sites. In case of any legal issues, we recommend that you contact the appropriate media file owners/hosters directly.