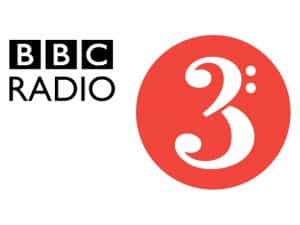 BBC Radio 3 is a channel broadcast from The United Kingdom. You can listen to BBC Radio 3 online free through our website every time and everywhere.
Latest updated 3 years ago
BBC Radio 3 is a channel broadcast online free from The United Kingdom radio channels.
Get breaking The United Kingdom and world news or catch up with the latest stories, clips, and programs from your favorite shows. The "BBC Radio 3" brings you breaking news coverage and live streaming from BBC Radio 3 live will help you stay up to date on the events shaping on around the world.
BBC Radio 3 is a British radio station operated by the BBC. Its output centers on classical music and opera, but jazz, world music, drama, culture, and the arts also feature.
The station describes itself as 'the world's most significant commissioner of new music', and through its New Generation Artists scheme promotes young musicians of all nationalities. The station broadcasts the BBC Proms concerts, live and in full, each summer in addition to performances by the BBC Orchestras and Singers. There are regular productions of both classic plays and newly commissioned drama.
Radio 3 won the Sony Radio Academy UK Station of the Year Gold Award for 2009 and was nominated again in 2011.
Radio 3 is the successor station to the BBC Third Programme which began broadcasting on 29 September 1946. The name Radio 3 was adopted on 30 September 1967 when the BBC launched its first pop music station, Radio 1:247 and rebranded its national radio channels as Radio 1, Radio 2 (formerly the Light Programme), Radio 3, and Radio 4 (formerly the Home Service).
Radio 3 was the overall label applied to the collection of services which had until then gone under the umbrella title of the Third Network, namely:
The Third Programme proper (as launched in 1946, an evenings-only offering of demanding cultural fare, both musical and spoken)
The Music Programme (a daytime service of classical music)
sports coverage (chiefly on Saturday afternoons) and adult educational programming in the early part of weekday evenings (known as Network Three).
All these strands, including the Third Programme, kept their separate identities within Radio 3 until 4 April 1970, when there was a further reorganization following the introduction of the structural changes which had been outlined the previous year in the BBC document Broadcasting in the Seventies.
How to watch live streaming on high quality?
Live stream quality depends on your internet speed if it freezes on low quality check your internet speed and reset your router it might help to watch BBC Radio 3 live streaming.
How to watch BBC Radio 3 live stream on the mobile?
All you have to do is select your favorite channel and press the play button. Our website is compatible with all devices, you can watch live streams on Mobile phones, Tablets, and Smart TV.
Attention:
Due to differences in connectivity, there may be times when the live feed or live score does not update quickly; please refresh the page if you experience any issues.
This webcast is delayed slightly from the televised broadcast, up to approximately 60 seconds, depending upon your internet connection speed and computer configuration. Please keep this in mind when calling in with requests.
We will always try to update this tv channel so that you can watch comfortably. We re-publish content from third-party television stations, sometimes susceptible to interference from television broadcast sources that we take to be embedded in this page.